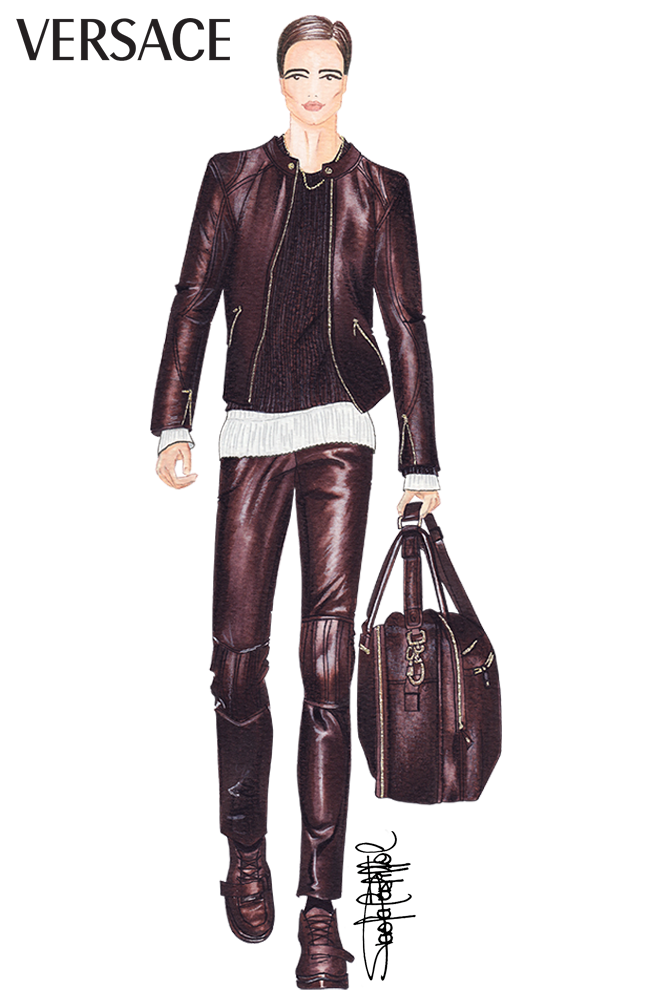 Creado el February 27, 2015 por Paola Castillo
Discover the Versace men's collection for F/W 2015-16
This time, the Versace men's collection has a completely different appearance, his new look has been changed and renewed.
Probably many will be thinking that this brand is risking to much with the completely change in the male's look it has held for so much time but in my view, I think it is very positive because it gives a new refreshed to look and also this idea fits in very well  with to the evolution that we are living, moreover, in this new Versace men's collection you can see that the brand continues to maintain the same essence and identity that has characterized, accompanied as always with the sexy man silhouette, so surely be a success.
The "new image" of Versace man:
This time the designer Donatella Versace surprises us with a completely different and renewed collection, which decided to remove the strong colors, the belts with gold buckles, the rivets and the printed silks with baroque designs and further decided presents some looks with male-female silhouette (like the Loewe brand Gucci, J.W.Anderson and Edmund Ooi).
The new menswear autumn-winter collection by Versace is inspired by luxury, and this was reflected through sartorial jackets, elegant coats, jackets with leather inlays and small metal accessories in gold color (as buttons, zippers, tie clips, maxi bags and thin necklaces).
The image of sexy and elegant man was maintained through the impeccable cut of the garments, while the, sensuality and air of sport were represented through the knitting leggings and slim boots of pants with zippers. The more formal looks were monochromatic outfits. The most visible color was brown (as in the runways of Maison Martin Margiela Wooyoungmi and Berluti). It was also noted the overlapping of garments and the combination of proportions, where the top of silhouette was large and at the bottom was slim and vice versa. The leather pants could not miss (viewed also in the collections of JW Anderson, Hermès and Maison Martin Margiela).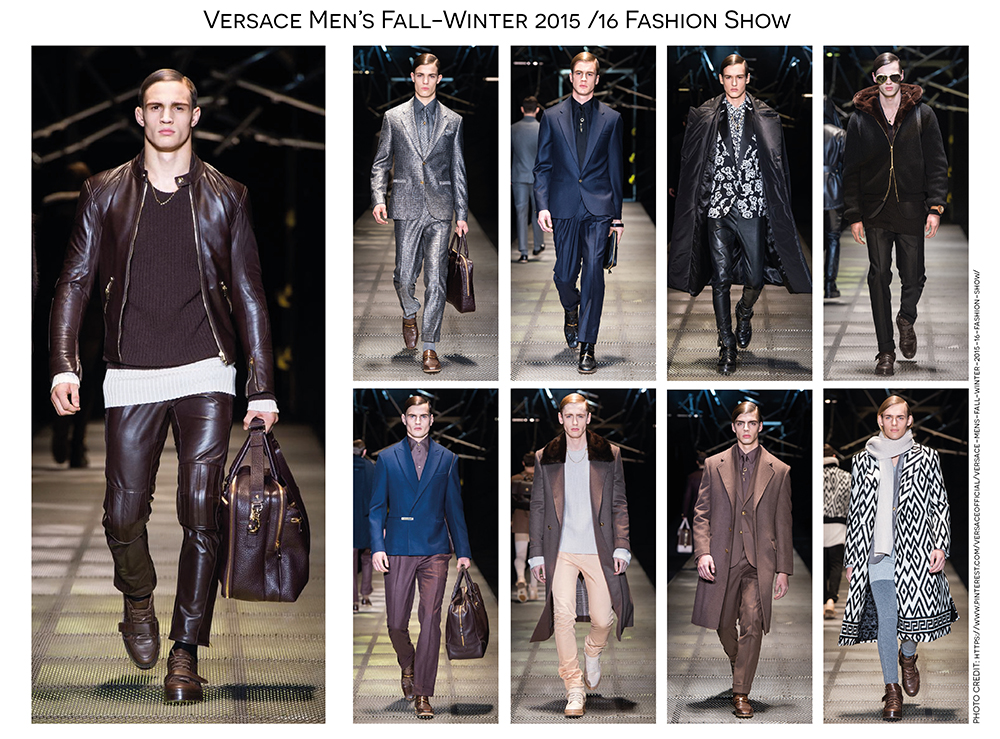 The Versace's colors palette is shown in very neutral colors. The accessories also played a very important role in the runway, we saw; sunglasses, watches, tie clips, necklaces, gloves, large scarves, bags, backpacks and of course, the artisan symbol of the collection: the sneakers completely handmade.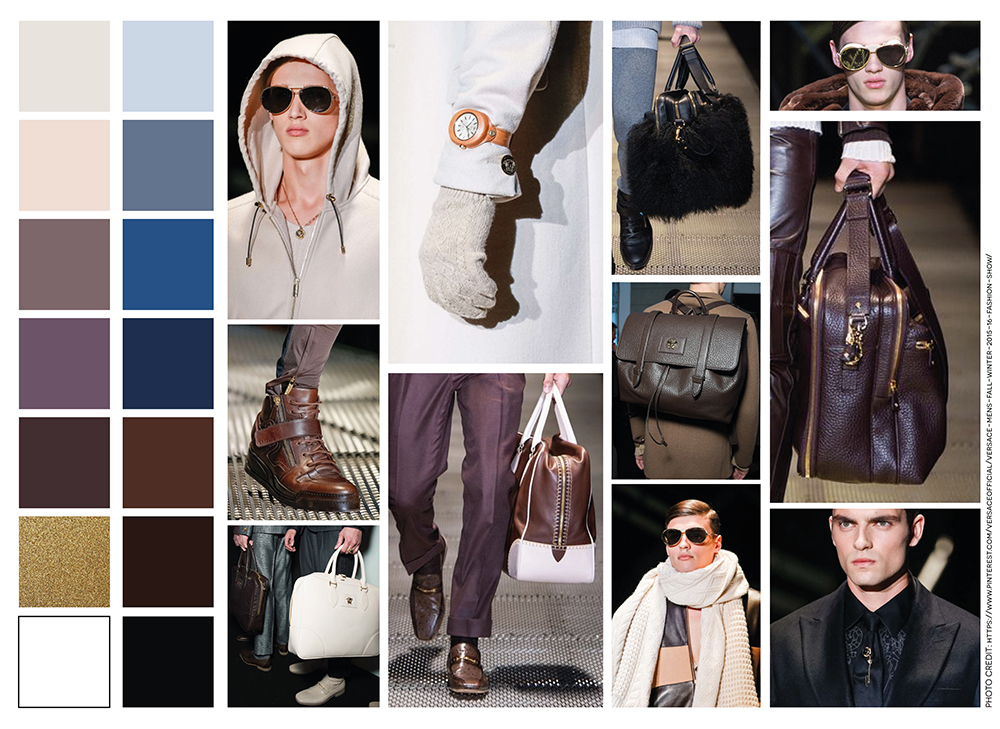 Today we have analyzed the Versace men's collection, and a few days ago we saw Salvatore Ferragamo's collection, two Italian brands with design proposals, silhouettes and customers very different, this helps us to identify a little bit the direction that are taking the male fashion and evolution that are taking the materials with new technologies.
I finish this post with pictures of development and evolution step by each of this fashion illustrations: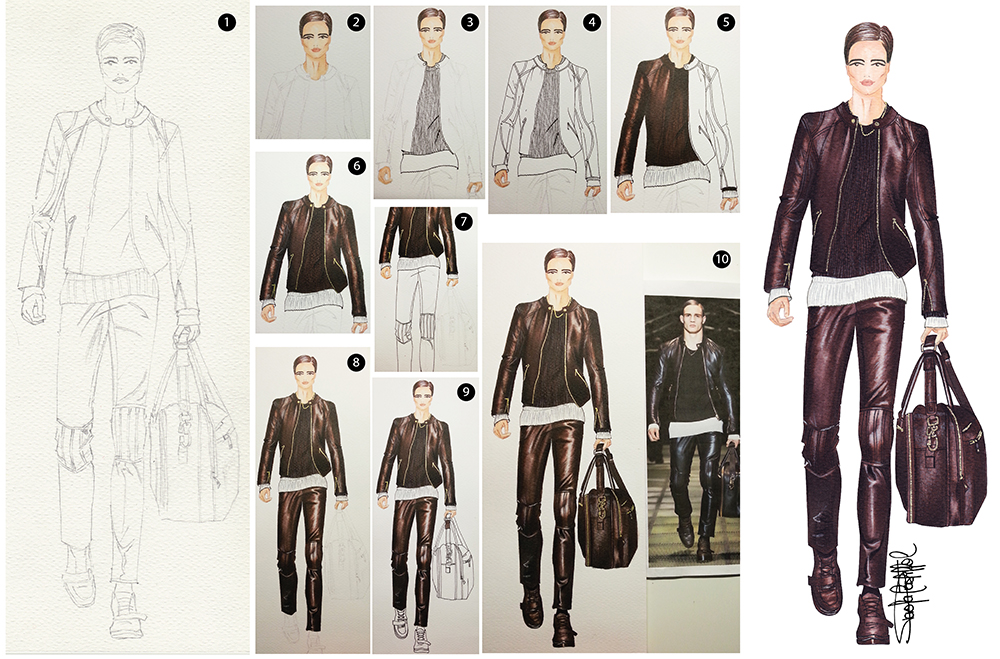 Have a nice day and please do not forget to write your comment about this post! 🙂