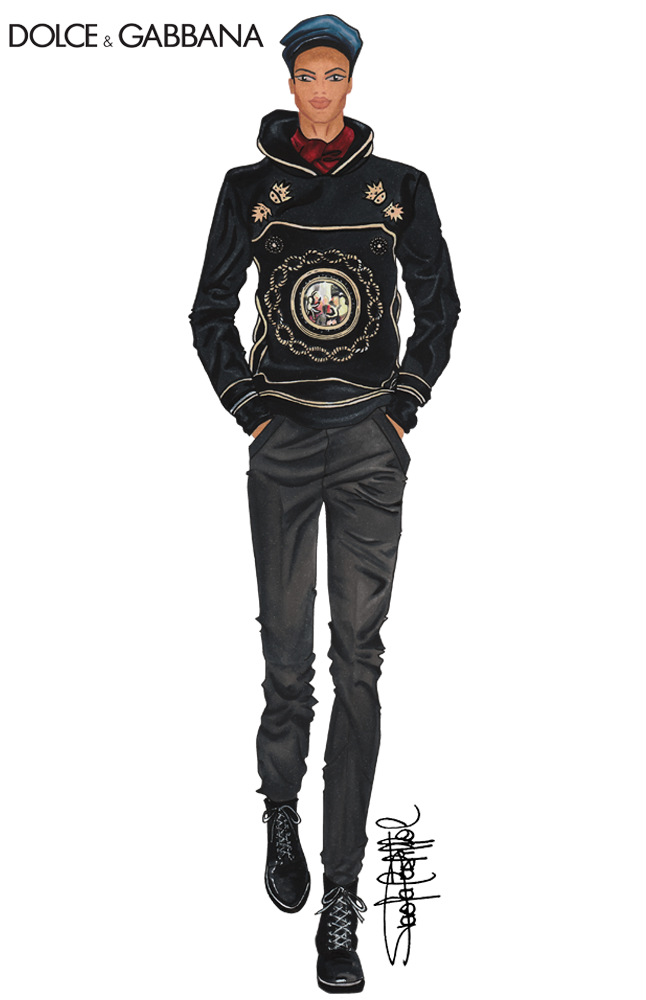 Creado el September 24, 2015 por Paola Castillo
"Family and Love" by Dolce & Gabbana F/W 2015-16
The Dolce & Gabbana menswear collection fall/winter 2015-16 is absolutely inspired and dedicated to the family and love around it.
Summer season is over now and we stand on the threshold of autumn season. Therefore it is necessary to think about an apparel change. Italians call "cambio di stagione" usually used to refer to summer/winter wardrobe change. Based on that and to get a modern and creative look to men's wardrobe I've thought to take as benchmark Dolce & Gabbana brand; which has authentic style and has always been in a perfect balance between fine tailoring and creativity.
Dolce & Gabbana F/W 2015-16 menswear collection
The current collection makes a proper love declaration to the family through embroidered written phrases on bomber jackets, like "Sei la mia famiglia" (You are my family), "Amore per semper" (Love forever), "Ti voglio tanto bene" (I love you) and the words "Love family" just to give you an example. Also we found jerseys and shoes with the crown logo which is emblem of power, fame and excellence that at the same time is an ornament embodies of opposed harmony. The collection cannot be absent of black suits with gold and silver details, jackets with damask woven, brocade dresses, slim pants in jersey and fur coats and jackets in red and green color.
From my point of view the prime actors of this collection were allusive family images printed on pullovers and silk T-shirts Holy Family between others framed with gold trimmings edges.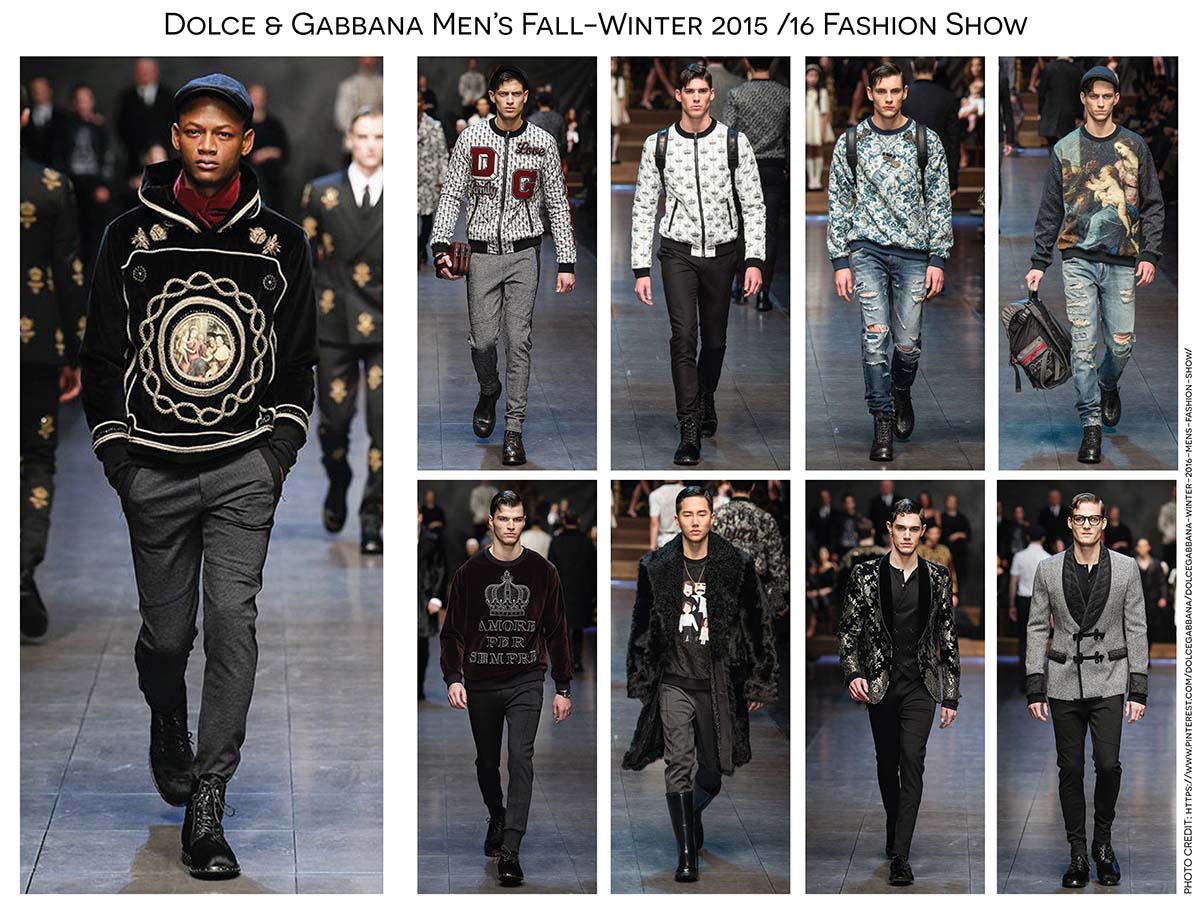 In the previous photos we can see how Dolce & Gabbana still holds the same identity of the its last collections through exclusive details such as gold thread embroidered, painted dresses, sacred images printed, crowns, brocades and maxi prints.
Regarding the color palette, black color enhances. There were also white, burgundy, green and grey and of course gold and silver color like accents in the color palette. There was a wide variety of accessories with details of trimmings, embroideries and prints. Very important the crowned queen bee embroidered on pullovers and shoes with gold and silver thread, both single as and repeated to create a pattern that was also printed on polo shirts: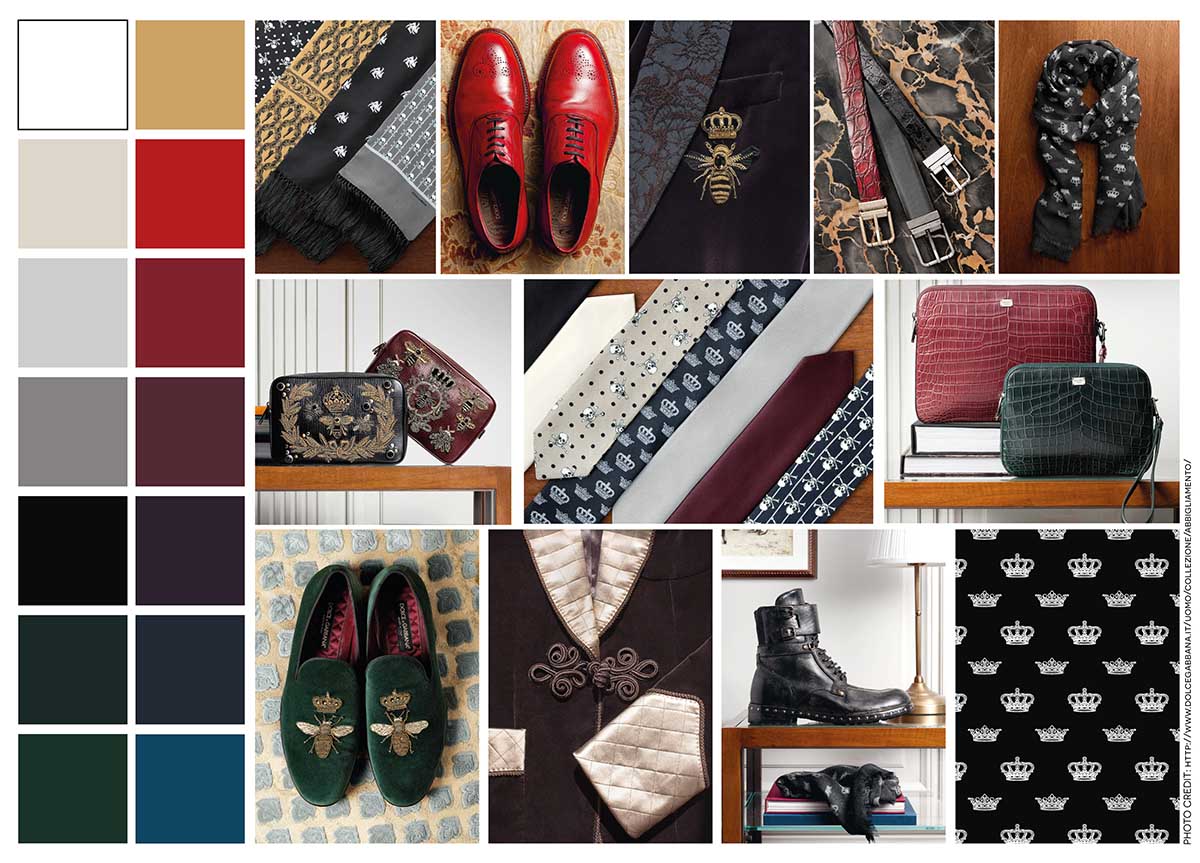 To close this article I want to show you the step by step photo shot to illustration: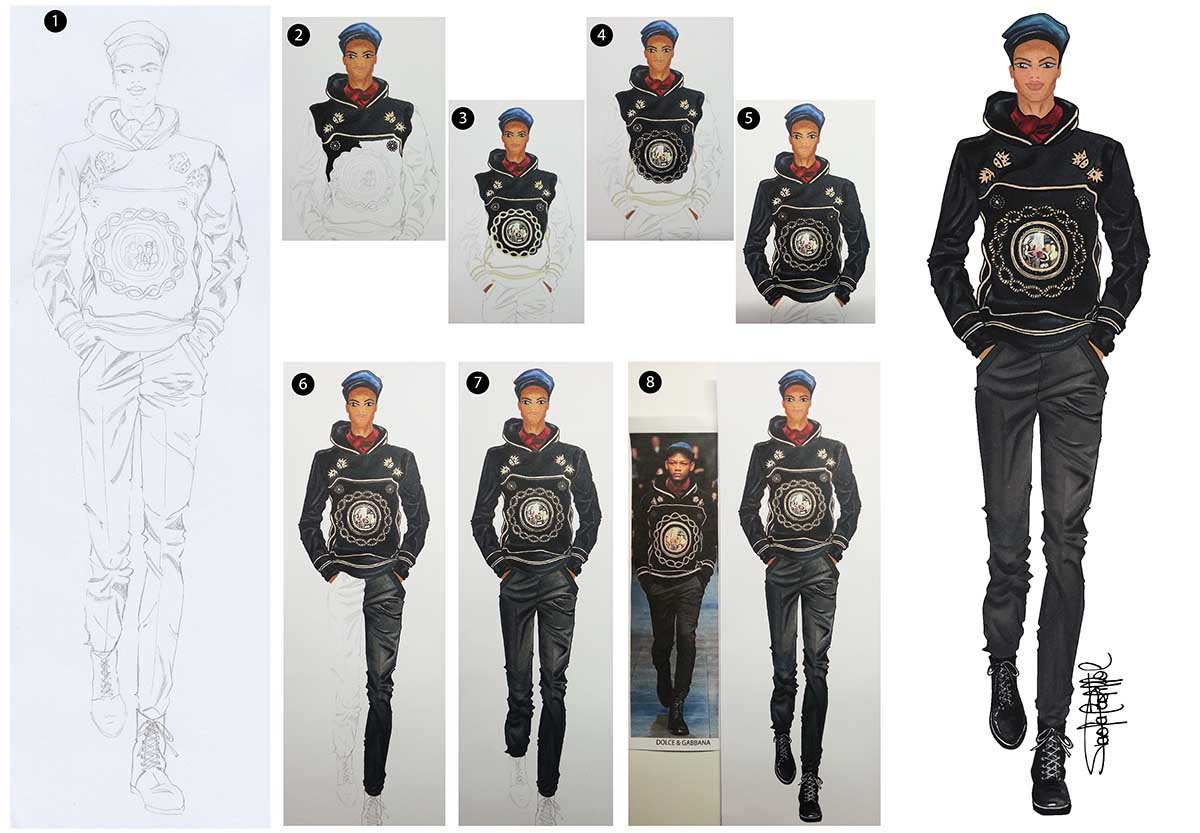 If you want to know more about Fall/Winter 2015-16 Men's Collections, I invite you to visit the articles of Versace, Salvatore Ferragamo, Fendi and Etro.
Thank you for reading and have a nice day!
If you like this article, please share.