Creado el April 21, 2016 por Paola Castillo
Fashion Trends Forecasts S/S 2017 (Third Part)
Today Fashion and Illustration offer a big view of Spring/Summer 2017 about fashion trends forecasts.
This report of fashion trends forecasts contains everything you need for inspiration and to assist in your creative developments for Spring/Summer 2017 season. The directional mood boards brings its insight into trends in colors, fabrics, materials, prints, accessories and manufacturing.
Careful and thorough analysis for selection of these images offers clear Theme display so is possible increase design options.
The influence of textile industry and its products always going to see reflected in segments of apparel, home fashion and industrial design.
You can get the information about the first theme here: ABISSI: Depth as an inspiration, and the second theme here: NATURA E ARTIFICIO: A mosaic of real and artificial geometric landscapes.
Fashion Trends Forecasts S/S 2017
This theme is called PSICO BIT: A hallucinatory trip into arithmetic progression, a theme constructed by two words, "psycho" and "bit" which lead to two matched worlds: the psychedelic, crowded with its blaze of colors and the technological, result of a geometrical mosaic.
The feeling of mental, physical and expressive freedom is the common thread of this trend. In this context, you must dare to go beyond any aesthetic convention and even overcome the material potential of fabrics in order to create new textures and arouse that kind of emotions that starting from a look go straight to the heart and the mind.
COLORS:
They are extreme, almost optical flashes. BLAZING YELLOW, HOT PINK, VIVID VIOLET, FLAME SCARLET and LIME GREEN alternate and follow one another creating light trails. Alternately, the white and black of the bits create shaded and three-dimensional geometric prints.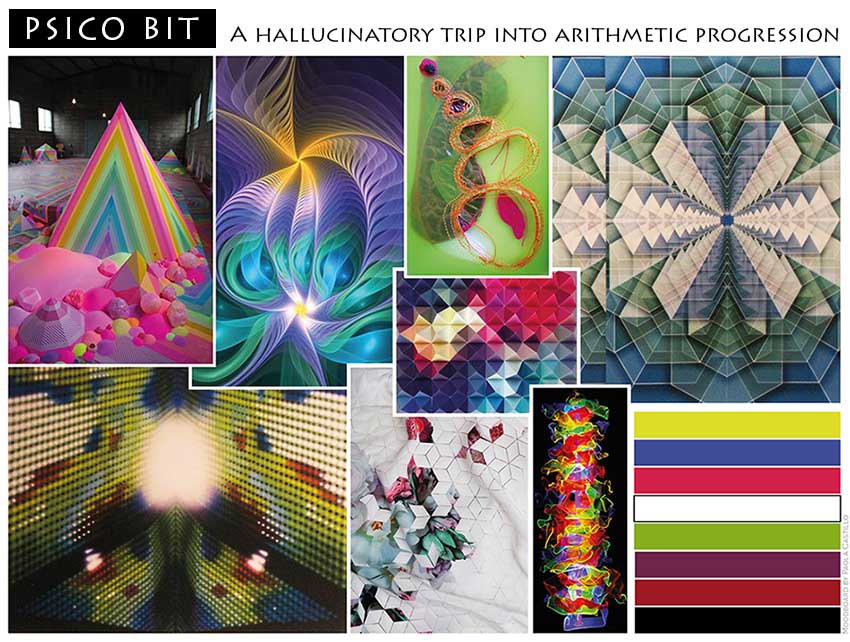 MATERIALS:
The focus is on the hologram effect prints, i.e. holographic prints on a glossy and iridescent base, which recall the colors of a video clip.
Patterns, thanks to their special manufacturing, seem to move, thereby producing a kinetic effect in the fabric.
Fur has a clear psychedelic inspiration. Indeed, it is fake, made of multicoloured ribbons, a colorful mix of cotton, raffia and rubber thread. Even organza fil coupé becomes knitted fur.
Vinyl is an inevitable quote for both the psychedelic and the information technology world.  It comes in multi-color version or in gray and black with three-dimensional effects and new geometric patterns.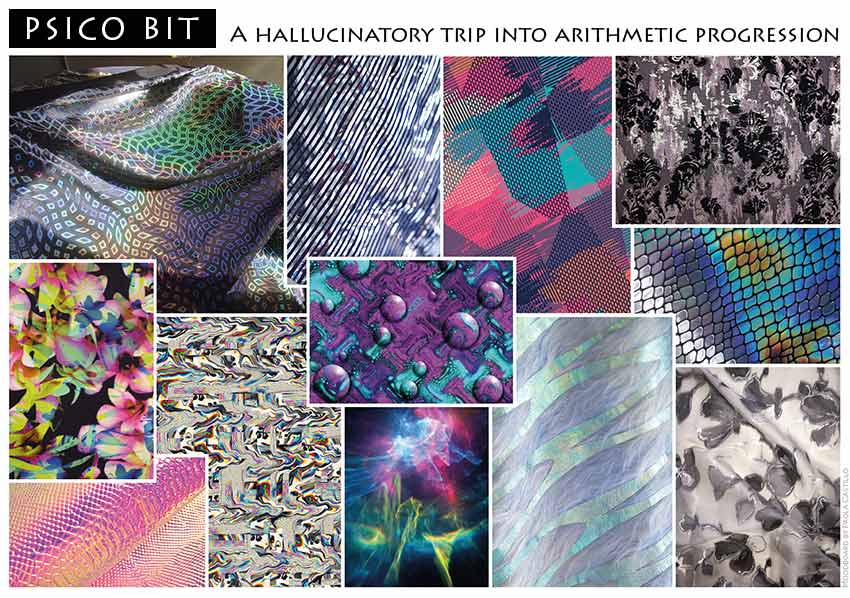 ACCESSORIES:
Feature silicone details, which are made of satin and matt metallic finishes.
Buttons, especially snappers, are revisited with technical and transparent touch, enhanced by contrasting stitchings.
Three-dimensional plastic mesh is used as detail and trimmings, while ribbons look sportier and more "shocking".
Applications, studs and multicolor and treated rhinestones overlap with optical stripes printed on plastic and vinyl.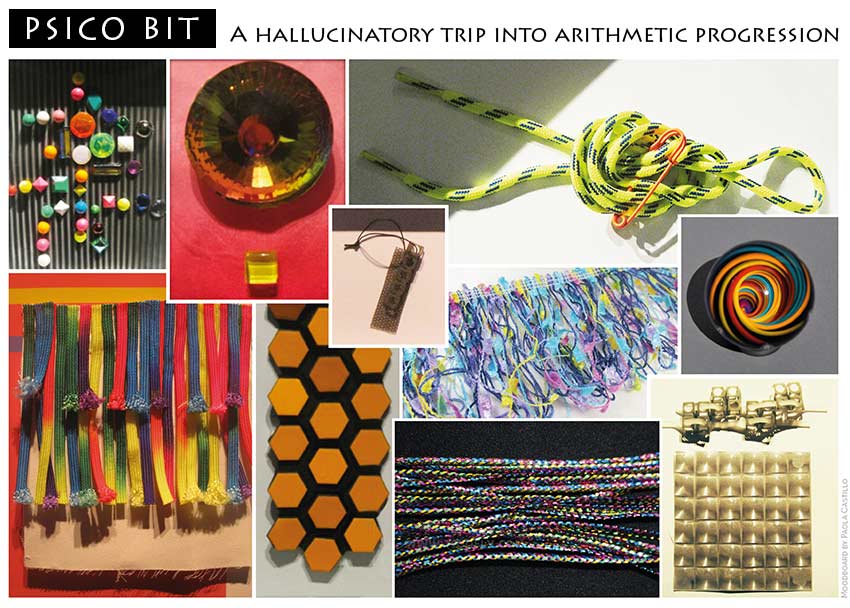 MANUFACTURINGS:
Shading on lycra and silk is produced with inks which dissolve in water.
Crochet will attain a plastic and shiny feel.
Silk and synthetic organza are blended and overlapping, in brighter colors and tone-sur-tone, as if to create undefined, imprecise, stupefying nuances.
Plissè, star of the season, interpret every color of the rainbow.
Double-knit jacquard with transparent elements and lurex are enhanced by fluorescent details.
Overlappings can be also triple: layer on layer alternating shiny and matt, or with different layers of colored chiffon alternating whites and blacks.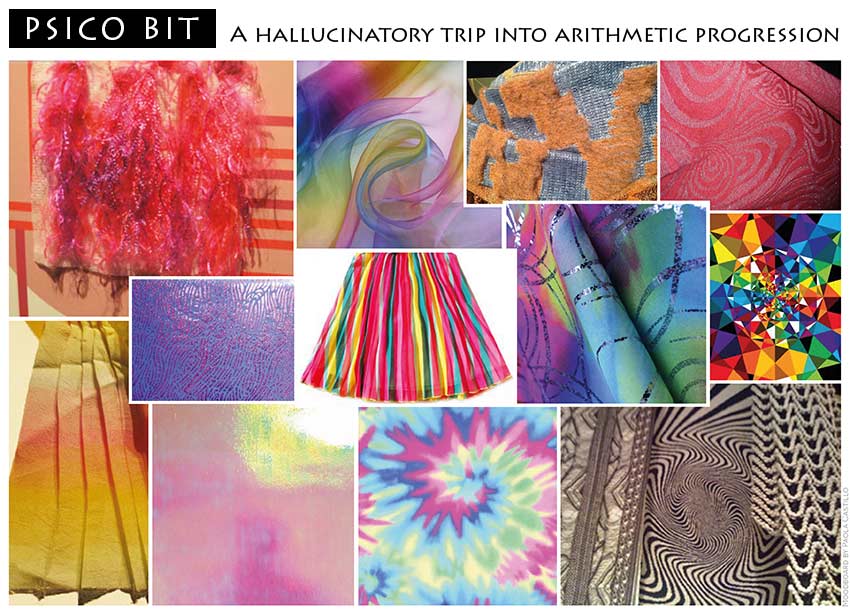 Thank you for reading and have a nice day!
If you like this article, please share. 🙂
Salva
Salva
Salva
Salva
Salva
Salva
Salva