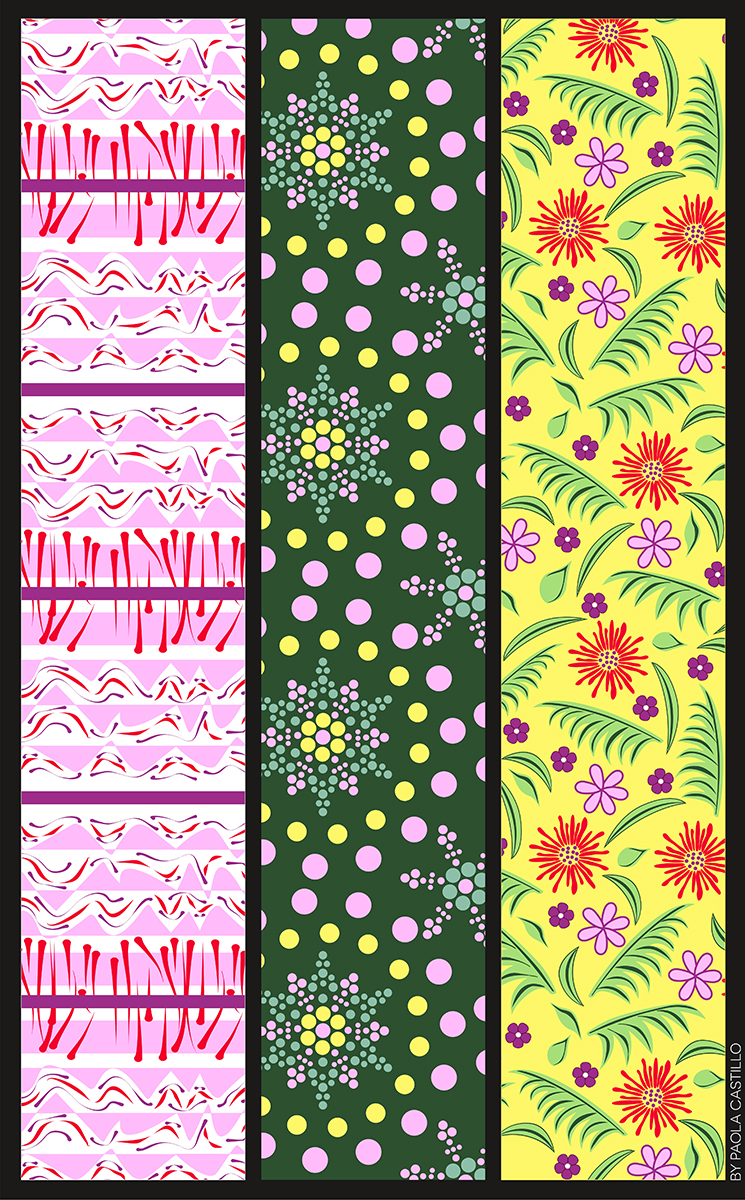 Creado el June 17, 2014 por Paola Castillo
How achieving inspiration to develop prints on fabrics
Often when we start up a new design project, our mind remains in blank without creativity, forgetting that our environment is a rich source of new ideas.
Design of Repeat patterns on fabrics
With this post I'll show how photographic images can be a great resource and inspiration for creating textile designs and when making color palettes also apply, which help up us to choose successful the right coordinates colors combinations for fashion collections as for Accessories that we want to develop. To make it clearness on this, look the first example presented below, image with corresponding color palette: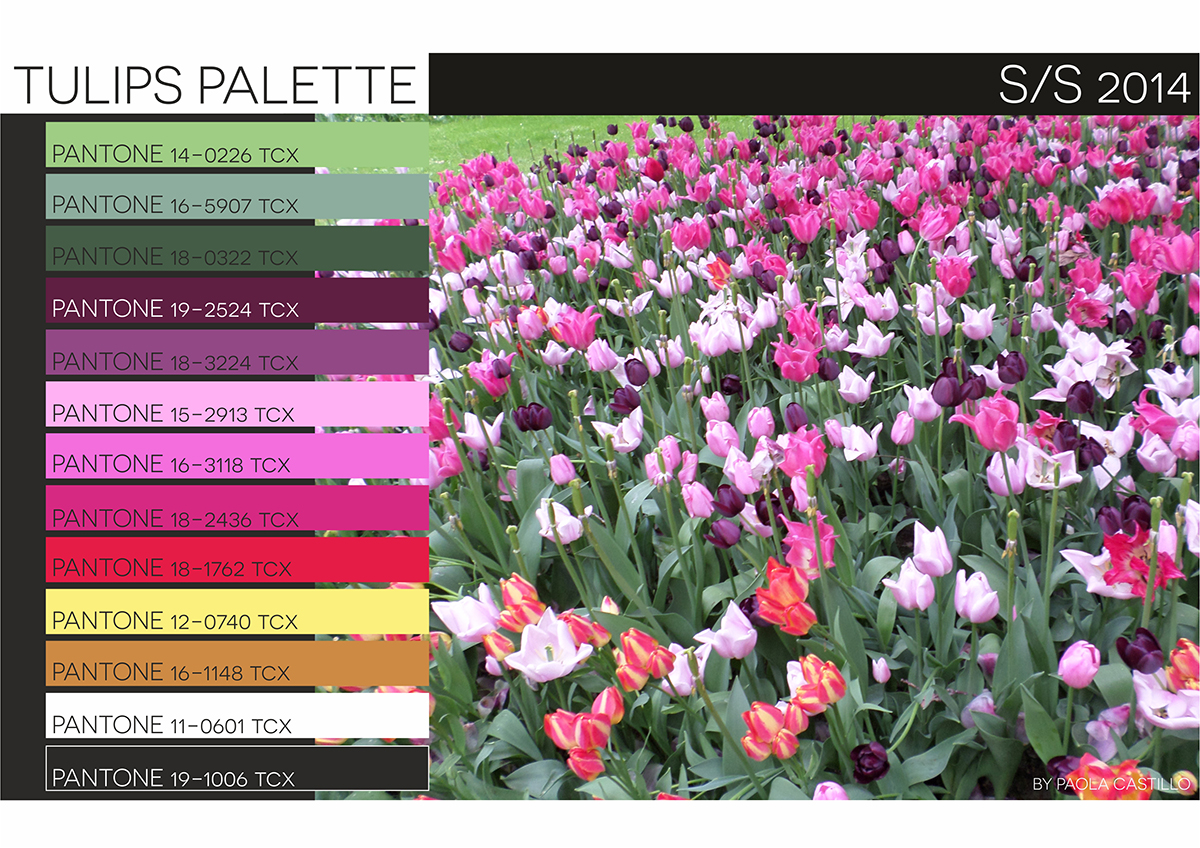 To select the image that will serve as inspiration and graphic support for our Prints Collections, we should to keep in mind that it is necessary to know the Target to which we are heading to, It's therefore advisable to analyze the following points:
– To whom is it directed our collection? I mean women, men, teenagers, children, unisex, etc..
– What kind of clothes or items will carry these prints? Possibly outerwear, or perhaps shoes or inner linings of jackets, ties, umbrellas, etc.. (This also helps us to know our artworks dimensions ).
– Which one is the market segment to which we headed? It may be a chain of inexpensive stores, sport accessories brands, luxury brands or perhaps Fashion House …"Haute Couture".
– Which one will be the season for the collection we are planning to? For example: Generally, if we choose an image filled with vibrant and warm colors as reds,oranges and yellows is probably because the clothes or products will be properly available in boutique, store or directly to a specific client for spring /summer season.
– What is the main theme of the collection? If we are working out on an outwear collection which the major concept is an ethnic identity, our image will surely be focused on this them, otherwise we run the risk of creating patterns that won't have the connection required to meet the result on the product line that we are creating.
What are the current fashion about trendy prints? This response will provide the latest information you need to select up our image look and begin to develop the artworks. Therefore it is necessary to take out a look in the top fashion magazines, internet research, the latest trends from the catwalks of the major brands, visiting the apparel shops and accessories (fashion), analyze the street outfit style, (now very important ), and if we have the possibility to visit some specialized in the sector would be useful too, such as trade show: "Premiere Vision / Indigo New York – Brussels or Paris" we http://www.indigo-salon.com/ or "The London Textile Fair" http://thelondontextilefair.co.uk/ . To give an example of this, below I present a personal analysis of the latest trends about trendy prints based on the some of the most representative Catwalks for 2014: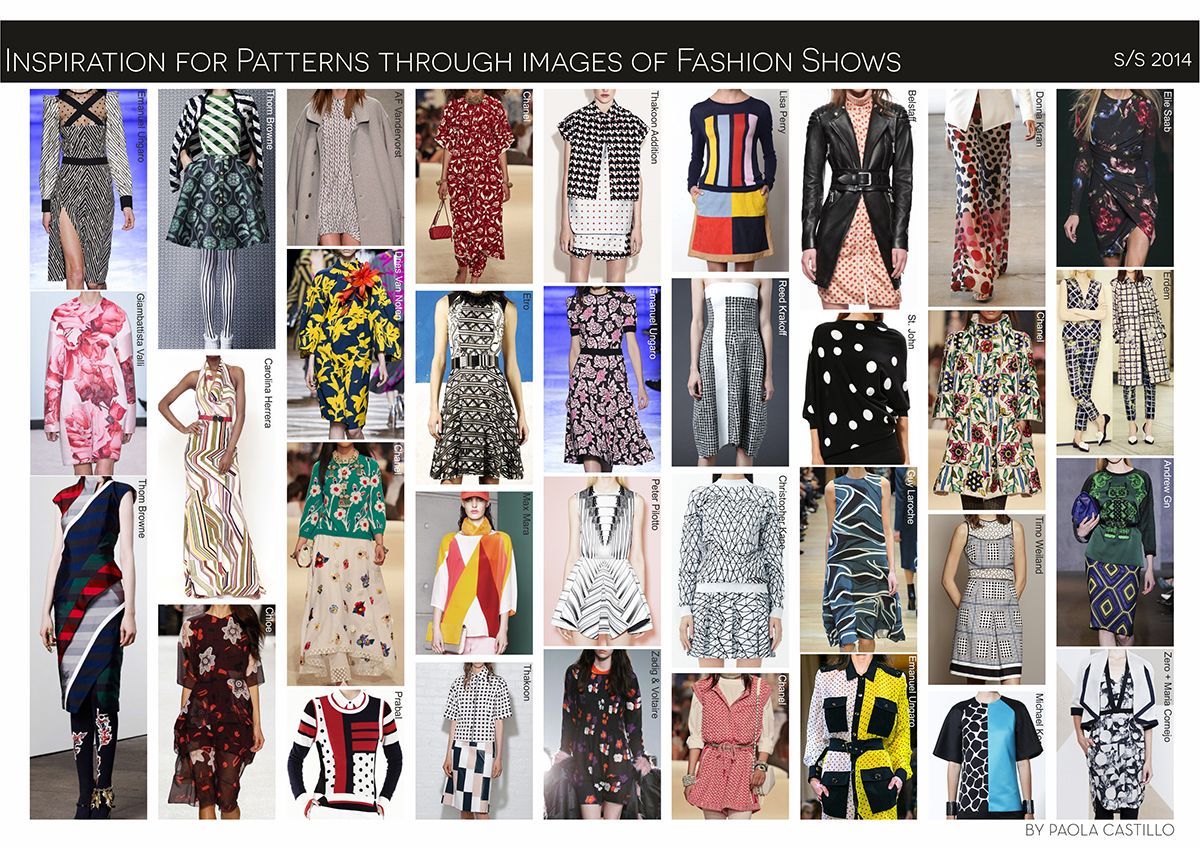 From here on, the job will be much clear and fluid as we have already all the tools in hand, then… we can create and decide the artworks sizes. So, here you have a sample presented below to create a personal proposal prints for fabrics: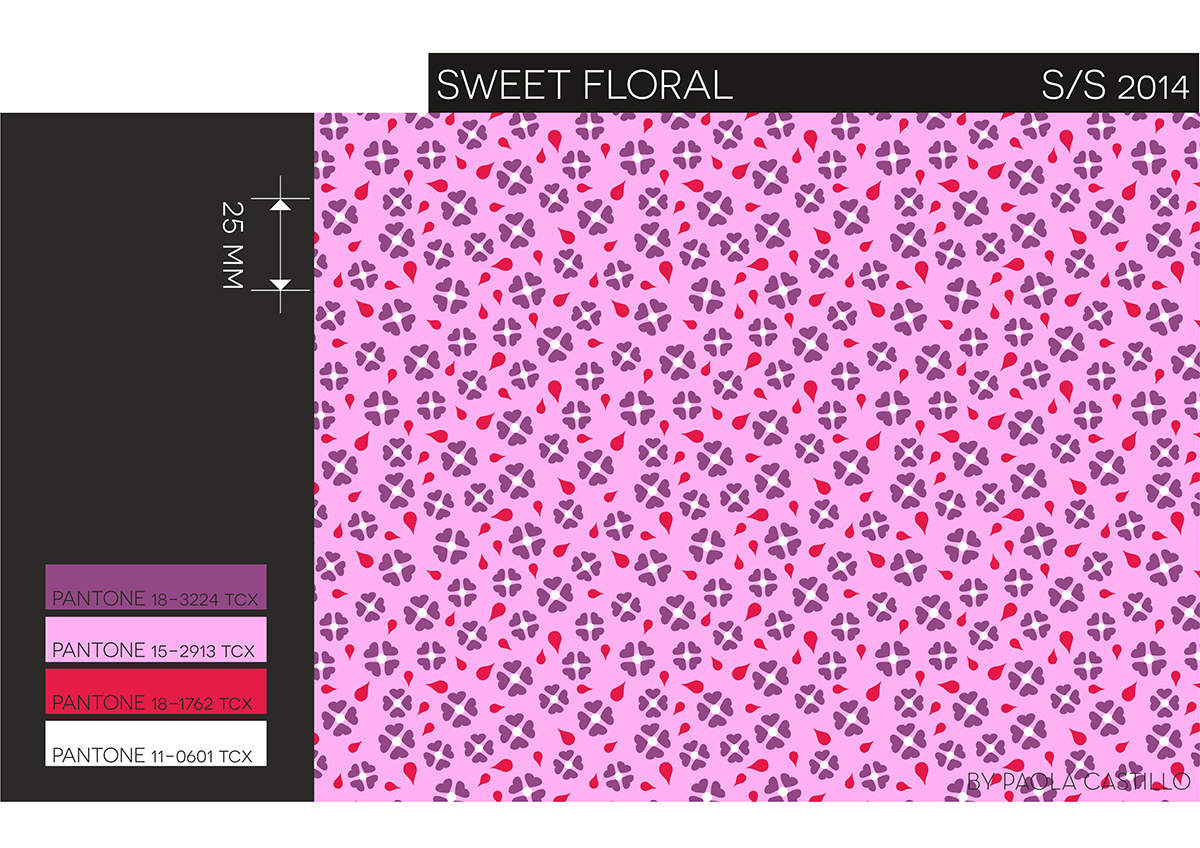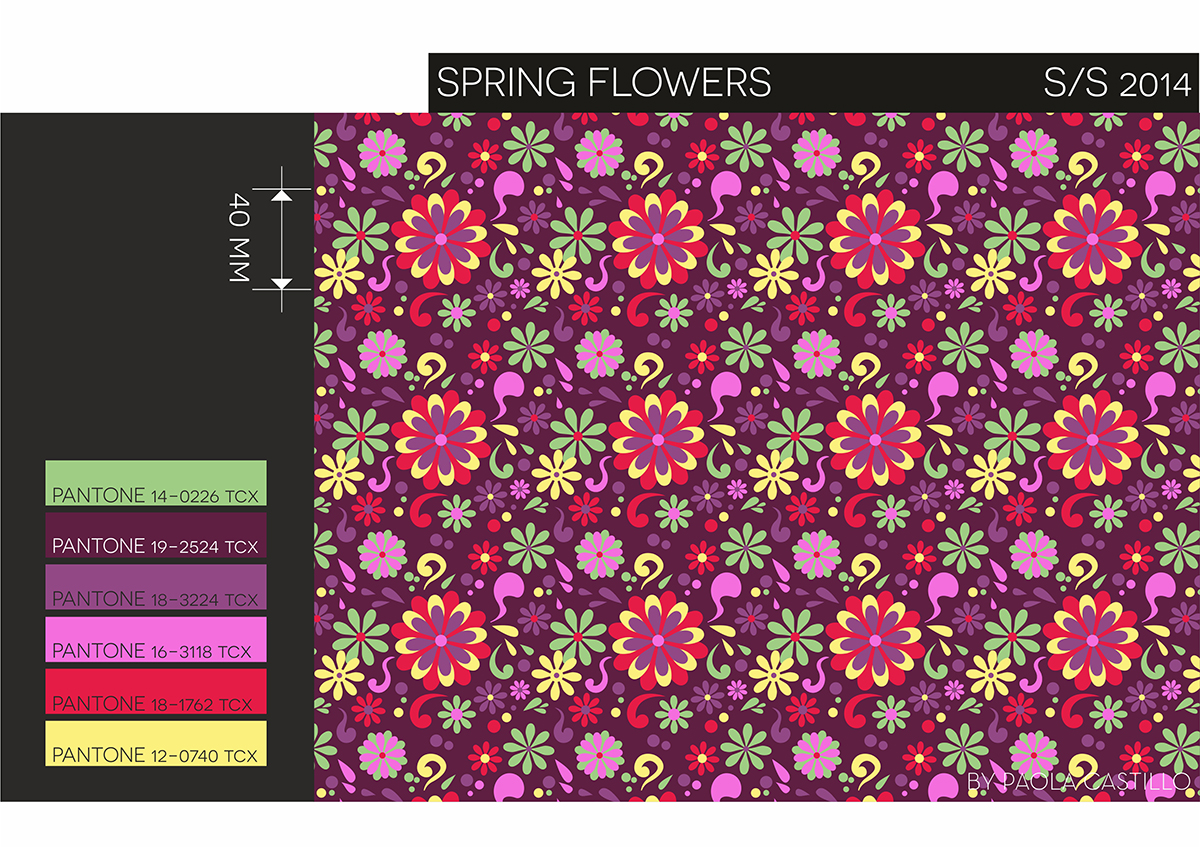 As we can observe with a range of eleven colors plus white and black, our prints collection acquired character and color consistency. These are the combinations of colors and designs variety that keep out us from the visual monotony. This is just a small sample of what we can do, the possibilities are endless!
If you wish to keep watching different kind of prints for garments, do not miss out the next post with Fashion Illustrations.
Have a nice day and thanks for visiting my blog!