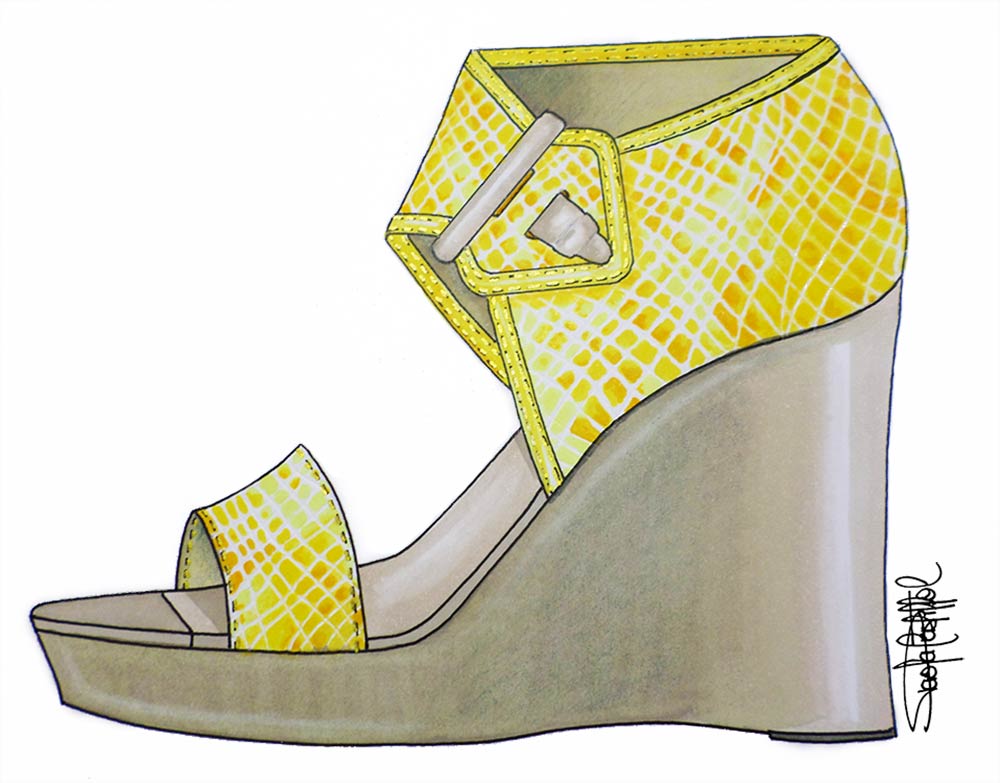 Creado el May 12, 2016 por Paola Castillo
How to paint reptile skin patterns with markers
With this technique you will learn how to represent leather textures in fashion sketches.
This video is dedicated to all those people who love fashion illustration and which also are interested to learn a easy technique to paint reptile skin patterns. There are a large variety of textures and prints that can be painted using the same method I will show you, but all know the faux reptile skin is a super trendy texture used by many designers and fashion houses all the stations. So this is why I decided to make imitation gator leather on wedge sandal.
Some samples of reptile skin patterns:

Hope this technique is as useful for you as it has been for me!
If you liked this video, please share, like or comment on it. Thank you so much!  🙂
Illustration by © Paola Castillo – fashionandillustration.com
Music: Porthglaze Cove by Gillicuddy
Edition: Paola Castillo