Creado el February 13, 2015 por Paola Castillo
Fashion Trends: The Etro Man F/W 2015-16
The stylish Etro it stood out on the runways this season not only by the design of prints but also by artisanal treatments on fabrics.
If you're looking some guidelines of men's fashion trends in order to update or improve your wardrobe for the next fall / winter, here you will find the most outstanding details of this brand.
The Etro man Fall/Winter 2015-16:
After analyzing the Fendi fashion show in the last post, now let´s analyze the runway of firm Etro, which presented us with an impeccable collection, where tasteful and elegance are presented through clothes hand painted with inspired designs in Italian art and under the concept of pictorial technique "trompe l'oeil".
Undoubtedly, the highlights on the catwalk was the bomber jackets hand painted directly on finished clothes with motifs paisley, floral and artistic designs, as well as the coats decorated with three-dimensional effects and the pants with prints that appear and then fade. Moreover regarding materials, also highlights the plaids, the horizontal ribbed velvet enriched with matching color brushstrokes and the plain velvet (material used also in the collections of Alexander McQueen, Bottega Veneta and Dolce & Gabbana).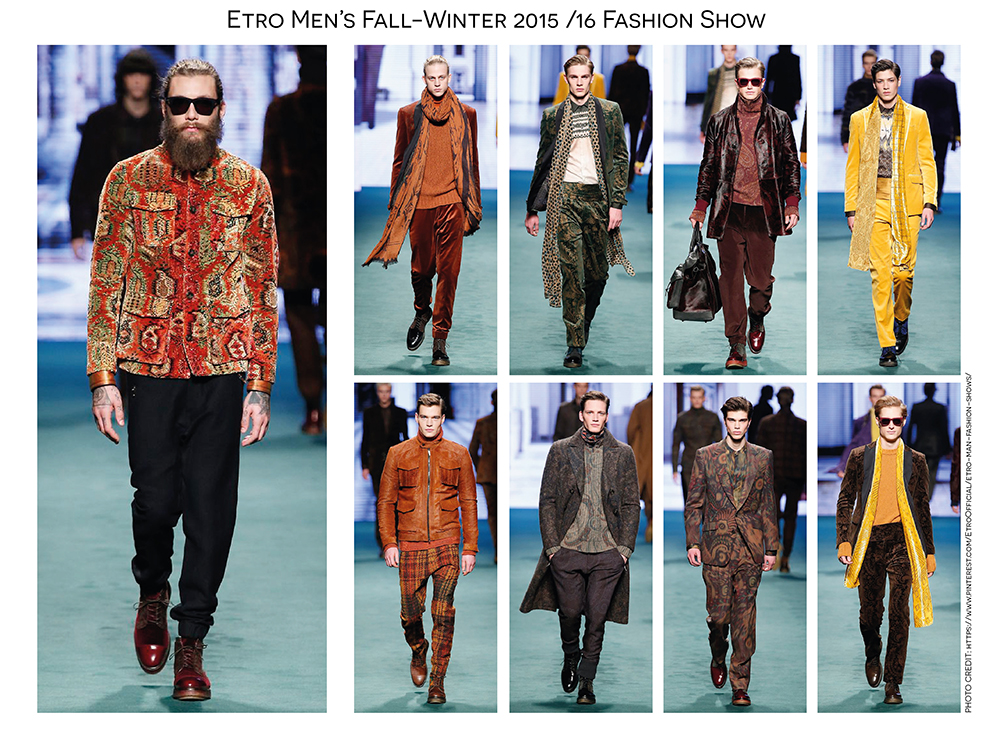 Regarding accessories on gateway Etro, worth mentioning the maxi scarves with various designs printed, the shoes with contrasting applications and the maxi bags decorated with the same designs, materials and colors of the garments.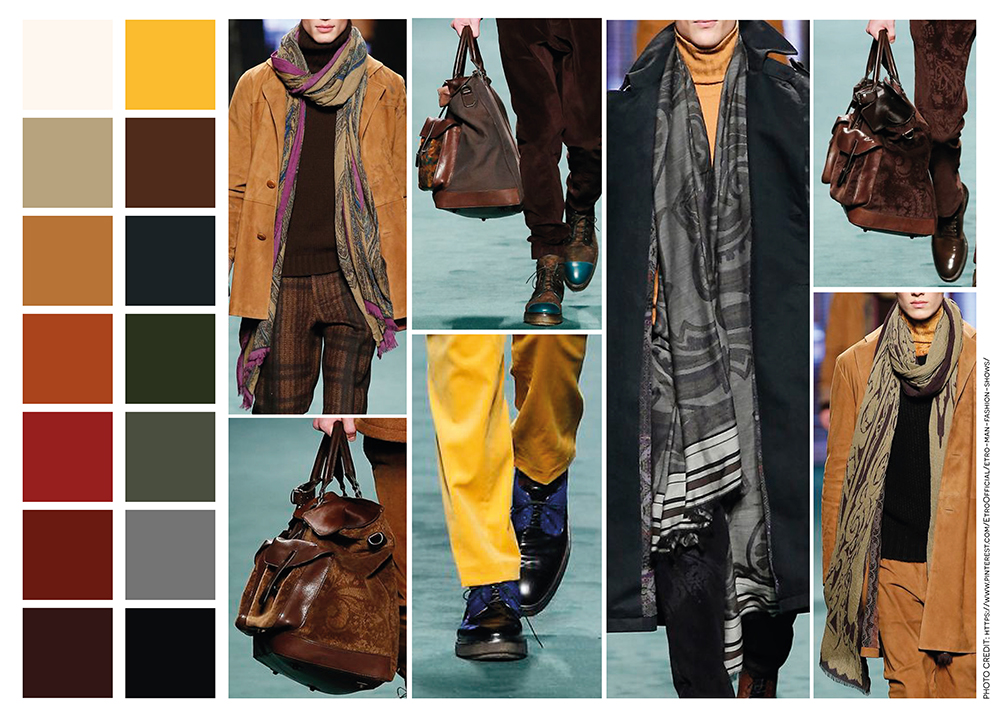 Below you can see the images showing the development of fashion illustration, I used: Textured drawing paper 220 gsm, alcohol based ink markers, colored pencils, fineliner marker pens and white gel ink pen.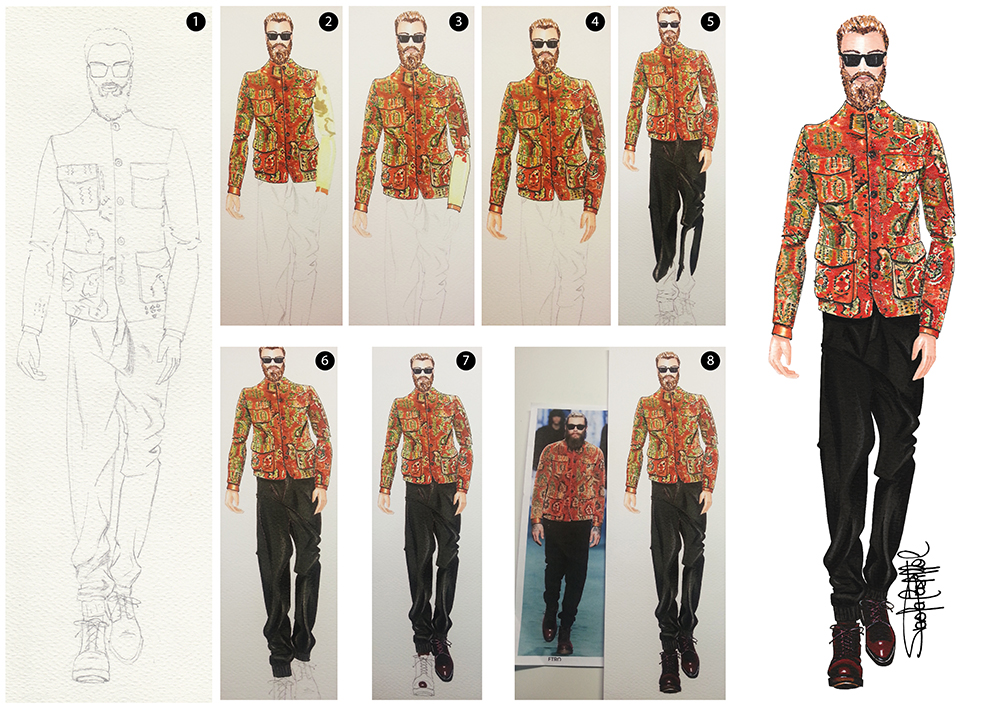 After all fashion shows which were presented last month, it has been hard work to choose among so many brands and fashion famous designers to develop these post, so I decided to choose based on the more elaborate prints and the more fabrics difficult to illustrate, in order to show my technique and enhance my skills. I hope you liked it!
If you want to continue reading about men's fashion trends autumn winter 2015-16 not miss the upcoming articles.
Have a nice day!