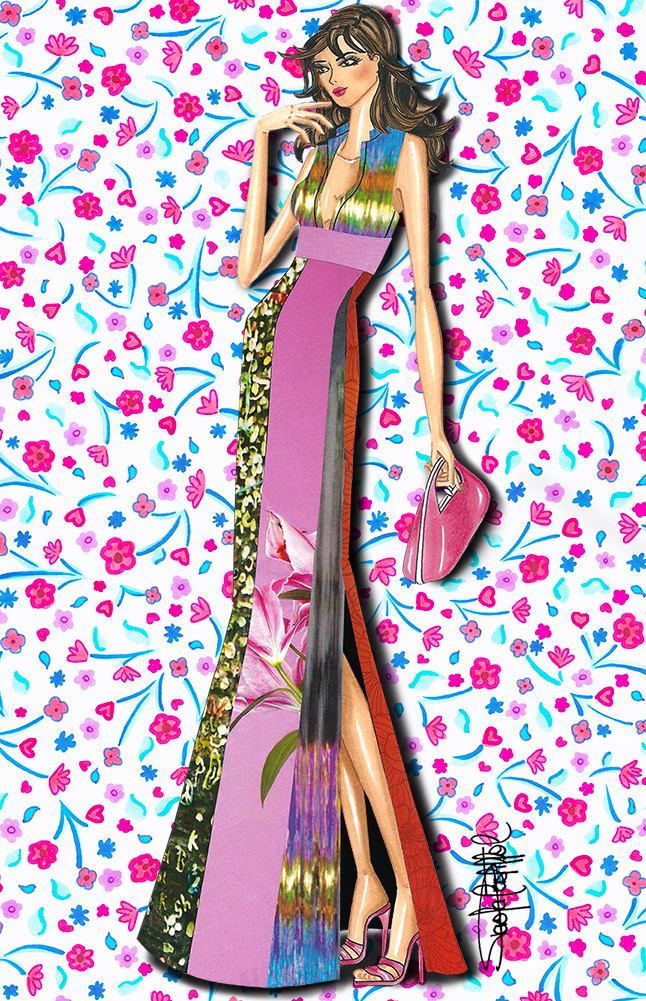 Creado el April 22, 2015 por Paola Castillo
Printed flower clothes spring 2015‏
Find here the best and latest offers of printed flower clothes spring 2015 season, in addition to the most notable pictures of Street Style.
There are in wardrobe a set of essential clothes that every woman should own, I mean to a classic that is continuously renewed year after year that proves to be a very feminine trend and offers us a fresh, lively and fun look. I mean clothes with floral prints, which, can not miss in your closet regardless of pattern size , color intensity or how realistic it is, the important thing is to make an appropriate combination with other clothing and the accessories (handbag, shoes, belt, etc.) choosing one of the same shades of flower print or balancing the silhouette with neutral colors (white, beige, gray or black), to not exaggerating.
For those of you who find it hard to choose, combine or buy any type of printed flower clothes, probably because they can't find the print design that fits your style or because you think it gives a look too childish, I guarantee you there are multiple options on the market appropriate to your silhouette, you just need to take the first step and start experimenting, your outfit can look very chic, romantic and sophisticated, especially if you combine it with a pretty high heels.
Find garment type, style and price that best suits your needs:

Undoubtedly you've noticed that the "Flower Power" is breathed in the air and that it is the strongest current trend and you know this because you regularly see it in the windows of your favorite stores, in magazines, on the Internet and of course, on the street, however, if you feel that know this doesn't make you an expert on theme of printed flower clothes and suddenly happened to you that an ordinary day you wake up in the morning, would like to look fantastic and super trendy, find in your wardrobe a lovely printed flowers blouse but after trying thousands combinations with other garments and accessories you have, you realize that not know how to combine it for  to give this "magic" that makes you feel prettier, special and cool, probably you will end up thinking you do not have enough clothes or that you don't have the right clothing piece with correct style to combine it, etc., etc. This could cause you to start your day with frustration, with the messy closet and to top leaving home late and with a totally different look to you imagined, that's when you should remember, the fashion often not only inspired by the runways of top designers or brands but is also dictated by the same consumer, that is yourself!
Below you will find a set of images of Street Style that could serve as a reference and inspiration to coordinate all kinds of printed flower clothes:
Sometimes the rule of not exaggerate mixing printed flower clothes with other printed or textured garments to maintain a good balance in the look may have its exceptions, as you will appreciate at the last campaign Dolce & Gabbana, where they make a delicious combination of flowers with black and white stripes and squares.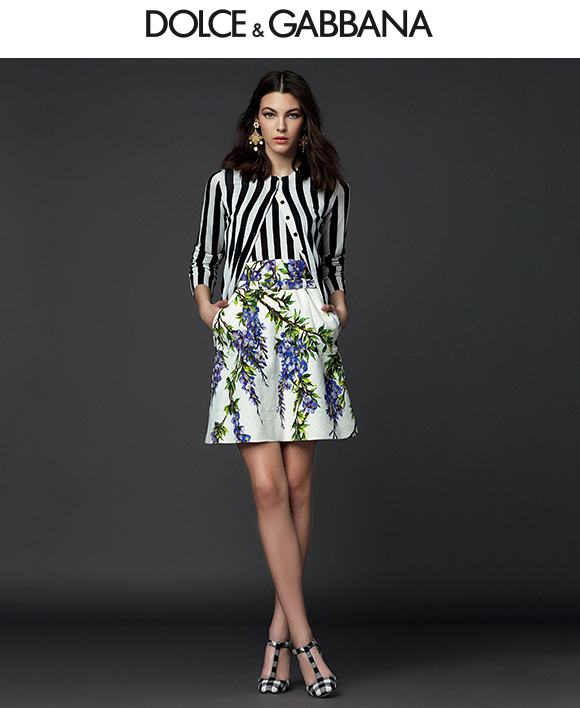 Which of these looks is your favorite? You like floral prints or prefer other patterns? I look forward to your comments!
Inspired by this wonderful theme, I say goodbye with a handmade illustration. I used markers on smooth opaline cardboard 240 grams.
have a nice day! 🙂