Creado el June 20, 2015 por Paola Castillo
This summer 2015 is a true stripes party!
If you like to be fashionable, here you will find 55 chic summer outfit ideas with stripes, the latest fashion trend for this summer.
The striped clothing are back in fashion this year. They have become almost a classic of this season as much like floral prints, but this time the stripes have a more important role and that is why we are seeing that from head to toe in different colors, designs and fabrics.
How to wear the stripes clothes this year?
There are two options to wear stripes with style and elegance, both options are valid and completely different, but certainly have the same point in common: they communicate a casual and fun style and transmit youthful spirit.
The first alternative is based on a sober and simple style. It is only necessary to mix the garment bicolor or multicolor stripes with any of the following options:
1. Combine it with jeans, or any other type of denim garment (as a shorts, skirt, overall, jacket, etc.).
2. Another option is to combine it with garments in the same color of one of the stripes that we have chosen.
3. And the last alternative would be to mix it with clothes in neutral colors (white, black, gray or beige) or in pastel colors if you choose to wear a striped two-tone design.
To give a touch of character and style to your look, I suggest you add a bit of contrasting color when choose the bag and/or shoes (preferably heels). We can also create a point of light and brightness using jewelry in the same colors dressed or even in gold or silver tones. Let's look at some examples: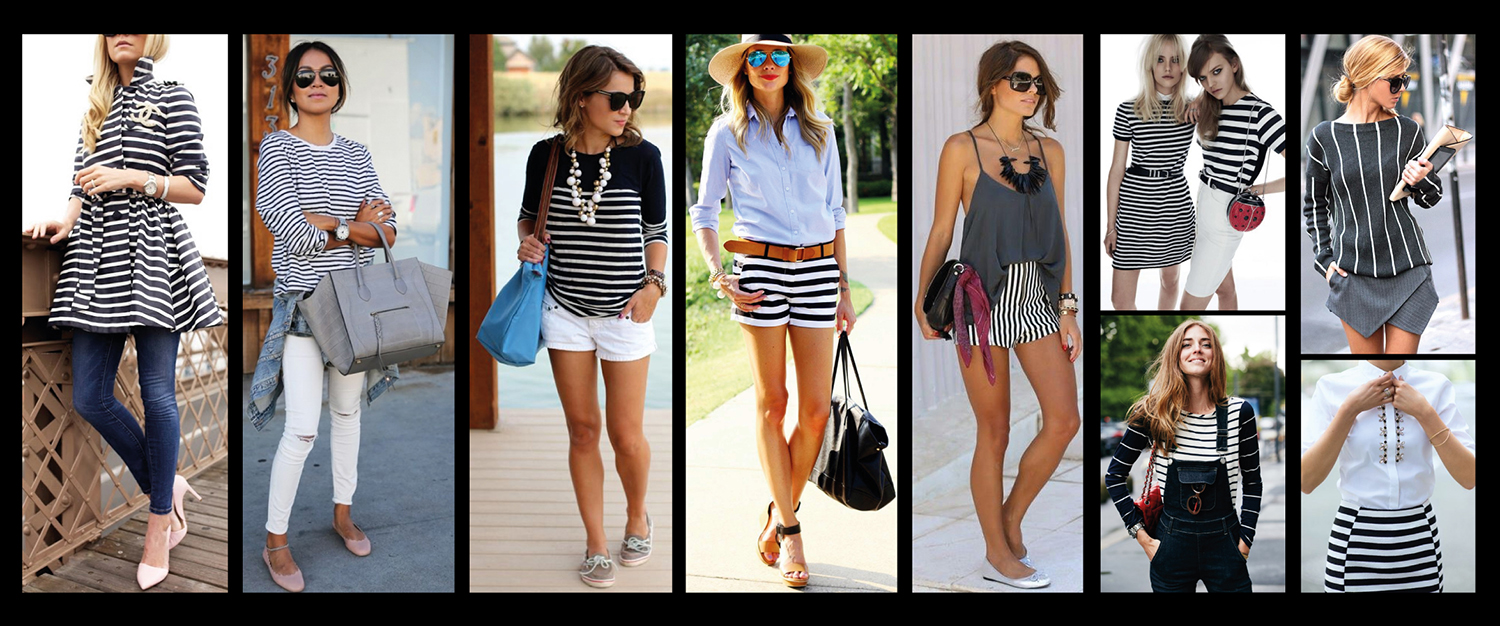 The second alternative to wear stripes is much bolder and if your rule of thumb is create impact or attract attention, this option is definitely made for you. It only requires all your enthusiasm, creativity and good taste, and if by chance you'd need help, the street is a mine of inspiration. It is simply mix much as you can bear, such as to combine the striped clothes with other types of prints, with bright colors and flashy accessories, generating almost a potpourri … Do you prefer to avoid this idea? and why not take the risk? It's just a matter to be brave, moreover, who cares!, Don't you think?
Below you will see some examples that explain better the concept… in my opinion, the result is not as fatal as it seems, what do you think?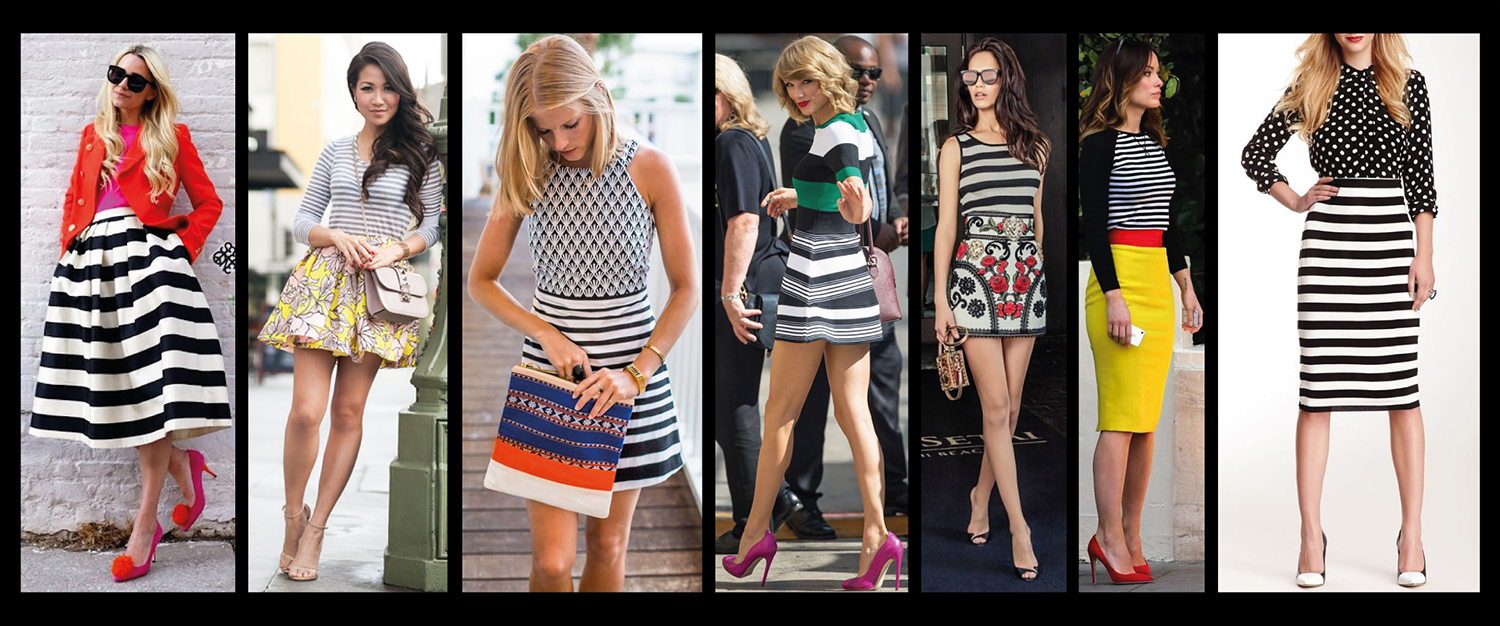 The success at the moment are the various designs of bicolor stripes in different directions (horizontal, vertical and diagonal) that is merging through the cuts in a single garment: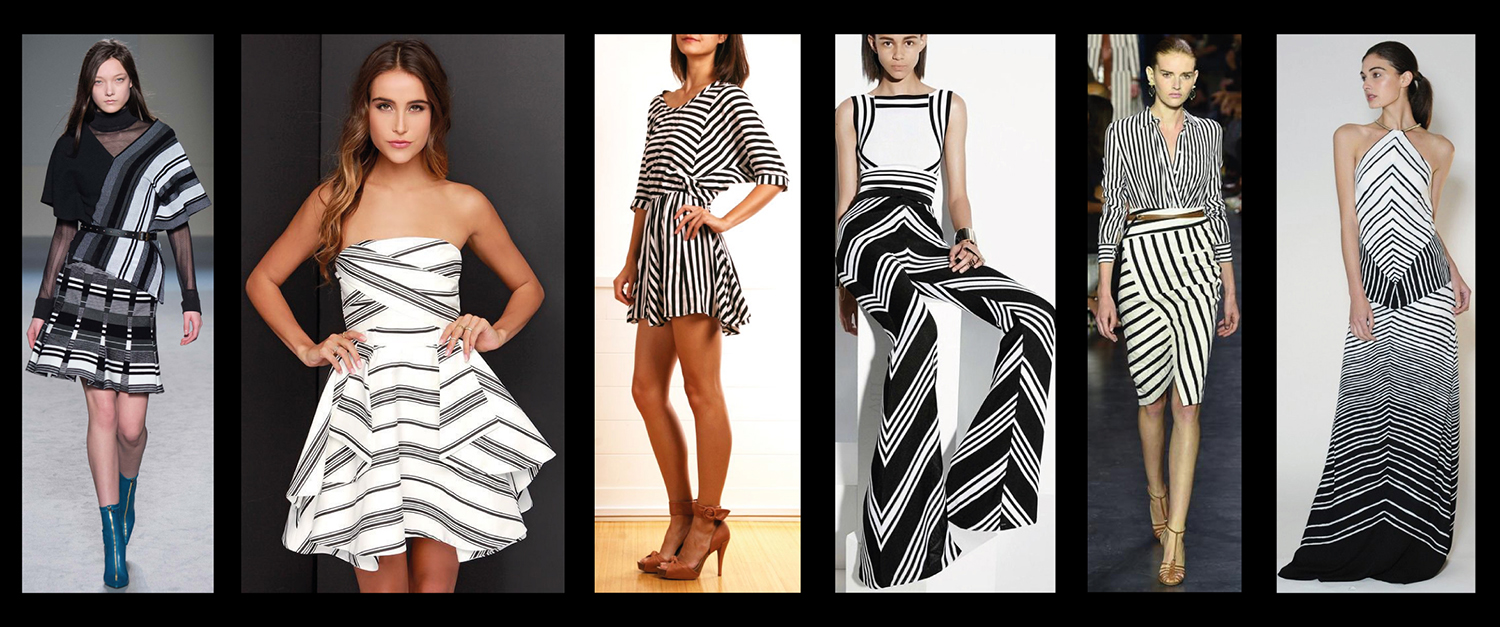 For this season is also important to highlight the exquisite combination of bulky garments striped with tight clothes and vice versa: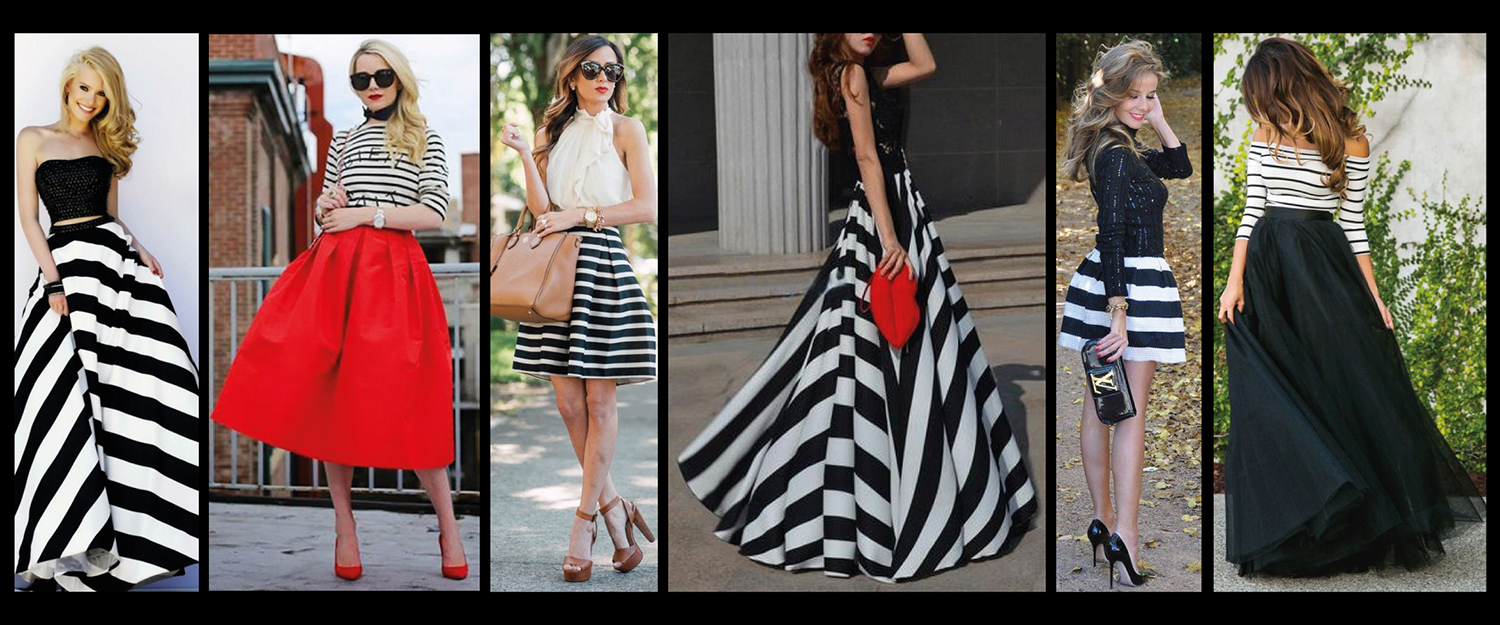 Below I have selected some pictures of clothing and accessories with their prices that can currently find online, so you can evaluate different options to suit your style and pocket:
In conclusion we can say that striped total look is one of the key trend this season, then, one garment with stripes should not miss in your wardrobe.
Have a nice day!